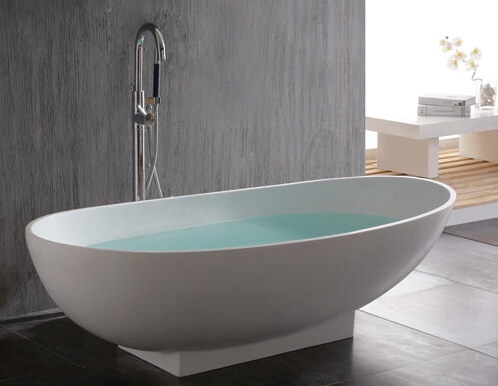 Resin-Bathtub.jpgLight a candle and take a bath with scented water. Use a flat stone, butter knife or other implement to signify cutting loose all attachments. Start with the intention that you are releasing EVERYONE, knowing that at the end of the ritual those that love and support you will re-attach.
Go over your body with the implement from head to toe while repeating, "I release all cords." Be as thorough as possible. Any places you miss (like your back) will be okay because your guides understand your intention. The images of people and scenes may come up. Just let them pass like a slide show. Some scenes may be surprising or of people you have forgotten. Don't stop to analyze, just let them all go.
Stay in the bathtub so that you don't track the psychic "gunk" in your living space while you drain the water. Turn the shower on and wash yourself from head to toe. Invite healthy re-attachments by saying, "I invite only those who love and support me to re-attach to my heart and soul."
Often people have told me that the water actually feels oily or dirty at the end of the bath and are very happy to take the shower. Expect to be tired at the end of the ritual. I suggest taking a nap rather than going to bed for the night so that you can remember information that comes to you as you sleep.
Once you have done this ritual it's important to break the habit of giving energy to what you have released. Each time you think about or have a reminder about what was cleansed say, "release," and brush the thought away. In the beginning you most likely will need to say this numerous times, but eventually you will cease to give energy to those negative thoughts and you will be truely cleansed.